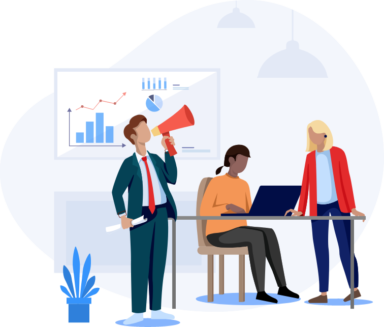 Use GAMS technology for your learning needs in the company.
You can give your employees the opportunity to study, create engagement and gain new skills using our constantly updating Challenges built by experts.
GAMS platform may be a useful asset also to train new employees during onboarding processes.
You can create your own internal academy and decide between shared options or private and customizable options.
You can even benefit from a white label solution of GAMS, as it would be your internal Skill Validation Platform and integrate with your current LMS.
GAMS is also great for 100% online live remote learning mode as well as a fully live experience.